NECRONAUTICAL ANNOUNCE NEW ALBUM 'APOTHEOSIS' / LISTEN TO NEW TRACK NOW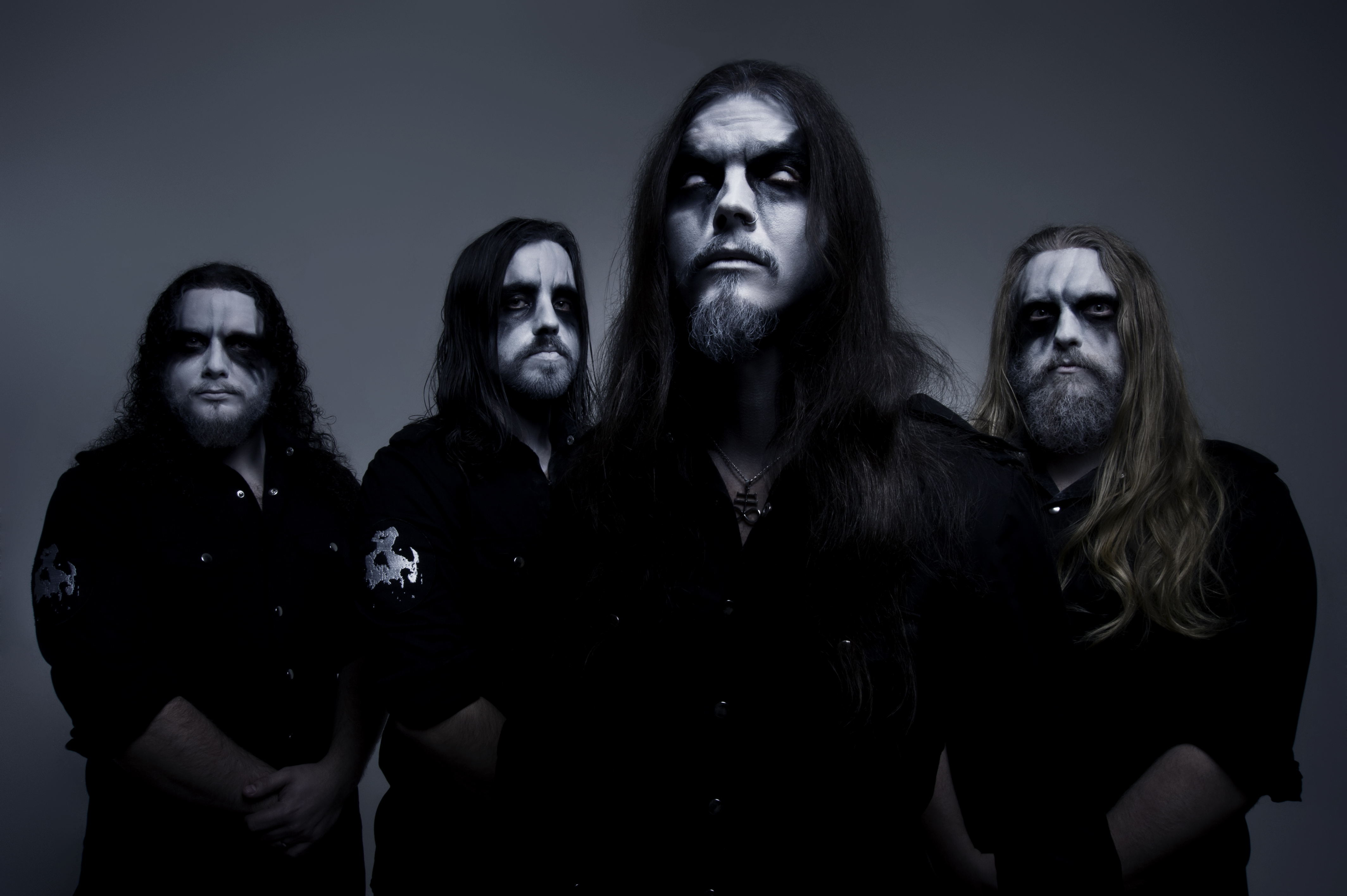 UK black-metal outfit 
Necronautic
al have announced details of their latest offering, new album 'Apotheosis', set for release on 30th August through world-renowned extreme metal label Candlelight Records. 
The album was recorded, 
mixed & mastered by British producer Chris Fielding (Winterfylleth, Witchsorrow, Mammoth Weed Wizard Bastard)
 at Skyhammer Studio.  Adorned by the foreboding artwork of 
David Thiérrée (Behemoth, Gorgoroth), 'Apotheosis' serves as a sonic epitaph to the human experiences of hope and faith. It details a melancholic journey through an empty and brutal existence, taking inspiration from the works of Friedrich Nietzsche, Chuck Palanuik and Neil Gaiman.
'Nihil Sub Sole Novum' is the first single to be shared from 
Apotheosis with the band adding,
"We feel that this song acts as a perfect microcosm for the direction of the album and of Necronautical itself: a relentless combination of punishing riffs and melancholic euphoria. The title translates as "nothing new under the sun", directly challenging the conclusion of Ecclesiastes 1:9, and instead seeking to elevate the bleak and repetitive nature of life and humanity to the dais reserved for its gods. The song draws on the concepts of anamnesis and of a mythical pre-human golden age, and asks if such rediscovered knowledge can break the monotony of existence."
Watch the official 'Nihil Sub Sole Novum' 
Necronautical, literally meaning "relating to the exploration of death", was initially formed as a recording only project in 2014 by founders Naut, Carcarrion and Anchorite. The trio recorded, produced and released their debut album 'Black Sea Misanthropy' that same year. The album received high praise from listeners and critics alike, and quickly established Necronautical as one of the most promising and unique projects in the UK's flourishing Black Metal scene. The album caught the attention of the newly resurrected Cacophonous Records, who signed Necronautical for the release of their second album.
The trio recruited Slugh on drums in 2015 and set about preparing for their first live performances, as well as recording their sophomore album. Necronautical released 'The Endurance at Night' in 2016, along with a video for the single 'Nihilartikel'. Marking a vast expansion upon the band's sound, concept and vision, the album received great critical acclaim, and saw the band featured in magazines such as Metal Hammer, Kerrang! and Powerplay, among many others.
Necronautical made their live debut opening for Dark Funeral at London's Underworld in 2016. Quickly gaining a loyal following from their immersive live performances, the band went on to play many concerts nationwide, before being invited to join Winterfylleth, Wiegedood and Fen for a 14 date tour of Europe and the United Kingdom in 2017. Necronautical kicked off their live calendar in 2018 by performing at Inferno Festival in Norway, and also appeared at Mammothfest, Incineration Festival, and the Blackwood Gathering.
Necronautical are:
Naut – Vocals, Guitar
Carcarrion – Guitar
Anchorite – Bass Guitar, Vocals
Slugh – Drums    
Necronautical live dates:
11.07.2019 Outpost, Liverpool w/ The Infernal Sea, Burial, Ba'al
12.07.2019 Alberts, Nottingham w/ The Infernal Sea, Burial
13.07.2019 Scruffy Murphy's, Birmingham w/ The Infernal Sea, Shadowflag, Wolvencrown, Crimson Throne
14.07.2019 Fulford Arms, York w/ The Infernal Sea, Ante-Inferno, Burial
25.07.2019 Beermageddon Festival, Bromsgrove, UK
11.10.2019 Rebellion, Manchester w/ Sojouner & Havukruunu