NEW IHSAHN EP, TELEMARK, OUT TODAY VIA CANDLELIGHT RECORDS + FESTIVAL APPEARANCES CONFIRMED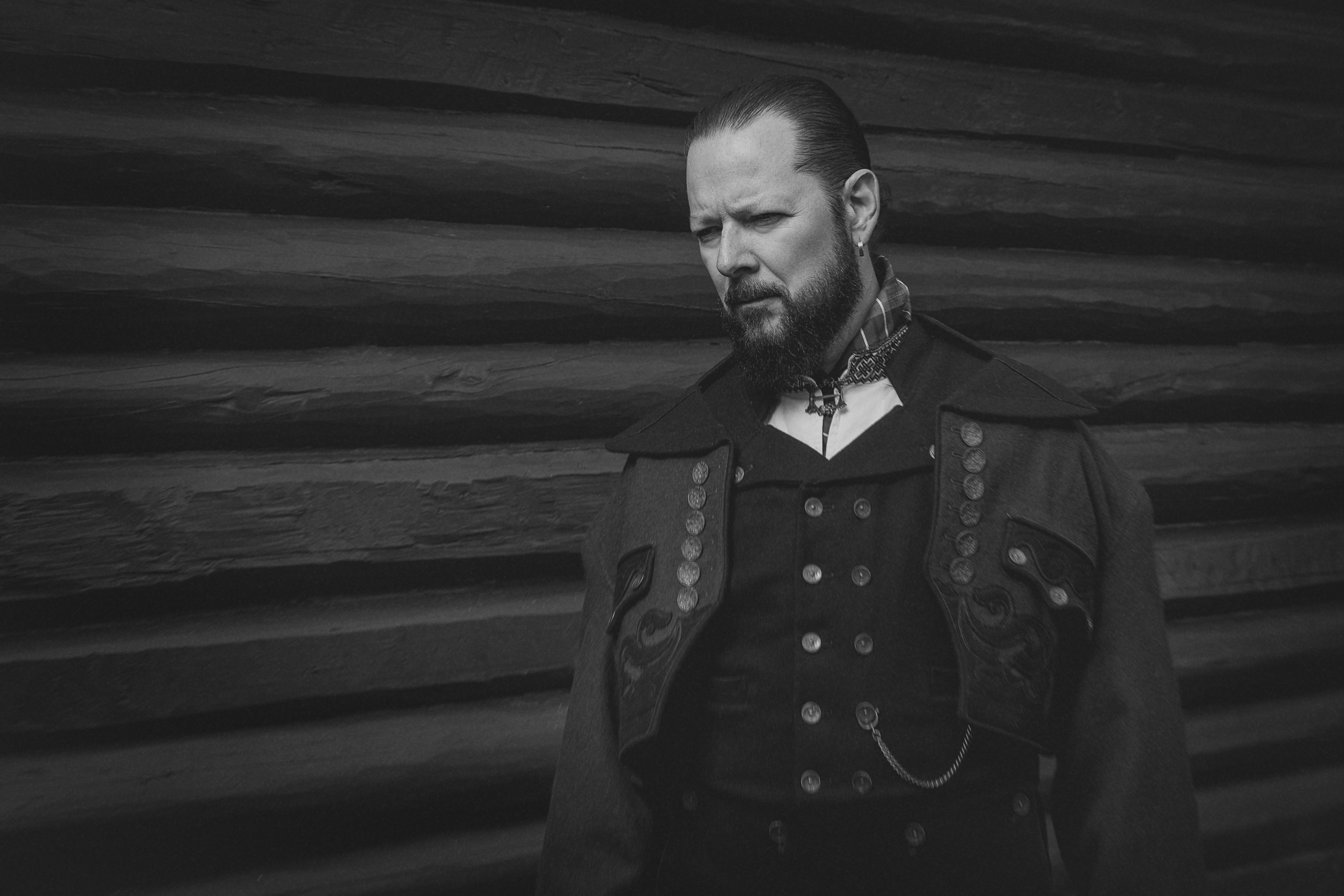 + Track-by-track video series starts Monday via Ihsahn's socials – keep your eyes peeled!
"Ihsahn thrills and surprises in equal measure here" – Kerrang!
"a new, primal spell" – Metal Hammer
IHSAHN has today released the first of two five-track EPs, inspired by and dedicated to his home county of Telemark.
Titled Telemark, this first EPrepresents the dark, brutal and aggressive side of Ihsahn's compositional identity. With three new original songs and two ferocious cover versions, it's s a celebration of the defiant spirit that first inspired him to follow a creative path, forming Emperor, three decades ago.
Ihsahn further explains; "The title of the EP is Telemark – it's the county I grew up in and still live in, so the whole thing is situated there and very much inspired by that. So you could say it's a roots-orientated album. I decided early on that I wanted this to be very purely related to black metal aesthetics. I wanted to distil the basic, bare bones black metal influences of my musical roots, given the overall concept, writing something for and from Telemark. I decided to do Norwegian lyrics for the first time, too. It feels very much closer to home in many ways."
TRACKLIST
Stridig
Nord
Telemark
Rock 'n' Roll Is Dead [Lenny Kravitz cover]
Wrathchild [Iron Maiden cover]
Telemark is available now with special t-shirt and vinyl bundles, CLICK HERE.
On the live front, Ihsahn has confirmed various festival appearances, including Inferno (Norway), ArcTanGent (England) & Prog Power (USA).
Ihsahn 2020 festival appearances:
April 9th: Inferno Festival, Oslo, Norway
August 20th: ArcTanGent Festival, Bristol, UK
September 11th: Prog Power Festival, Atlanta, USA
Ihsahn adds, "My idea all along was that I would perform all the contents of this EP live, but to build the live set, piecing songs from my catalogue that fit with the aesthetics of the EP. I was very lucky to be able to collaborate with the Inferno Festival, so I'll be premiering this show at Inferno in 2020. The plan is to then follow up this EP with its aesthetic and musical counterpart, wherein I can distil all those more progressive, experimental and mellow elements of my music."
An in-depth interview series discussing the Telemark EP will be rolled out in segments starting Monday 17th February 2020 via Ihsahn's socials.
facebook.com/ihsahnmusic
instagram.com/ihsahnofficial
twitter.com/ihsahn_official
MORE ABOUT IHSAHN: –
More than any other artist to emerge from the fertile black metal scene of the early '90s, Ihsahn has firmly established himself as an unpredictable maverick. Frontman and chief composer with the legendary Emperor, he re-wrote the rulebook on epic extreme music across a series of albums that are still widely regarded as classics. From the genre-defining majesty of In The Nightside Eclipse in 1994 to 2001's wildly progressive tour-de-force Prometheus: The Discipline Of Fire & Demise, Ihsahn's unique approach and liberated musical ethos ensured that when he embarked on a solo career with 2006's The Adversary, fans were primed to expect the unexpected.
Since that debut's explosive arrival, Ihsahn has forged fearlessly ahead, conjuring an extraordinary catalogue of ground-breaking solo albums along the way. Strong roots in extreme metal have remained an integral part of his ever-evolving sound, but from the saxophone-drenched melancholy of 2010's After to the avant-garde squall of 2013's Das Seelenbrechen and on to the ornate duality that produced the vicious and weather-beaten Arktis (2016) and the icily claustrophobic Ámr (2018), Ihsahn's musical journey has been relentlessly fascinating and frequently revelatory.