ORANGE GOBLIN WRITING ALBUM NUMBER 9!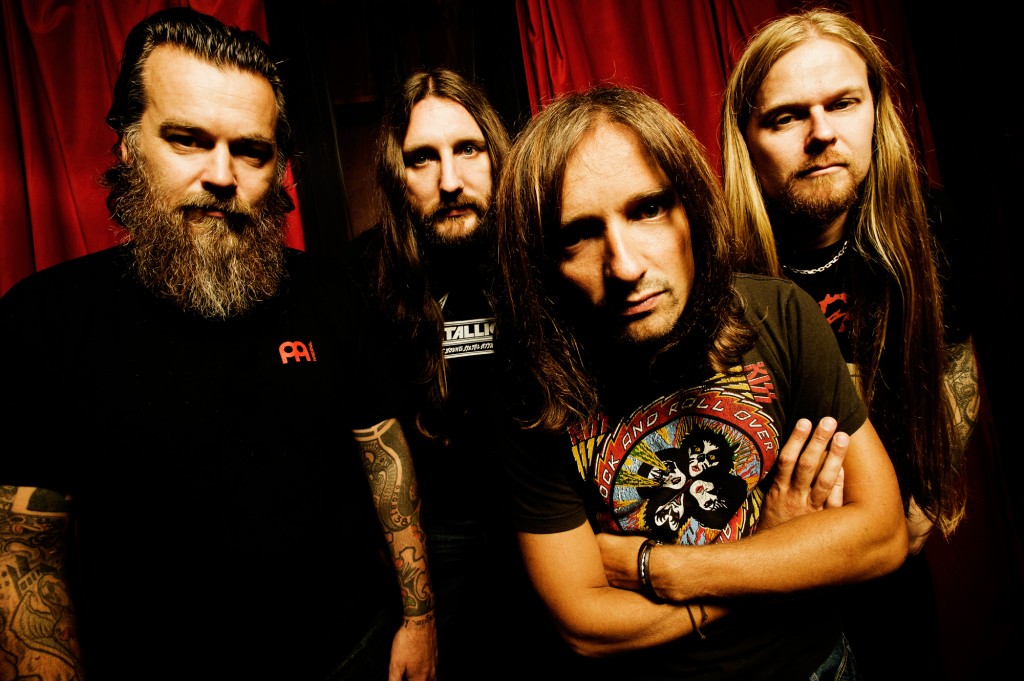 London's Orange Goblin, have finally officially announced that writing has begun for a brand new album, to be released around May/June 2018.
The new record will be their first for the Candlelight label since being acquired by Spinefarm/Universal and will be recorded early next year at Orgone Studios, UK, with producer Jaime Gomez Arellano (Ghost, Cathedral, Paradise Lost, Angel Witch etc).
It is the band's first album since 2014's 'Back From The Abyss' and although there is no information on the album title or track listing, the band can reveal that the record will feature a guest appearance by the legendary Motorhead guitarist, Phil Campbell.
As well as working on the new album, the band are currently enjoying a massive year having played the main stage at Download Festival, Resurrection Fest in Spain and receiving a nomination for 'Best UK Band' at the Metal Hammer Golden Gods Awards.
The remainder of 2017 sees Orange Goblin continue to play across Europe at the likes of Woodstock Poland, Wacken Open Air, Desertfest Athens, Up In Smoke Festival and the HRH Doom V Stoner Festival in the UK.
On top of this they have been invited to open the main stage at Ozzfest Meets Knotfest in California, USA in November.
Full list of dates is as follows:
Fri 04 Aug – Woodstock, Kostrzyn, Poland
Sat 05 Aug – Wacken Open Air, Wacken, Germany
Sat 12 Aug – Sonic Blast Fest, Moledo, Portugal
Sat 09 Sep – Fall of Summer Fest, Torcy, France
Sat 30 Sep – HRH Doom v Stoner, Sheffield, UK
Fri 06 Oct – Desertfest, Athens, Greece
Sat 07 Oct – Up In Smoke Fest, Pratteln, Switzerland
Fri 27 Oct – Voodoo Lounge, Dublin, Ireland
Sat 28 Oct – Limelight, Belfast, Northern Ireland
Sun 29 Oct – Siege Of Limerick Fest, Limerick, Ireland
Sat 04 Nov – Ozzfest Meets Knotfest, California, USA
Sat 18 Nov – Helldorado Fest, Eindhoven, Netherlands
Sat 25 Nov – MMC Fest @ Slade Rooms, Wolves, UK
www.orange-goblin.com
www.facebook.com/orangegoblinofficial