PSOTY TO RELEASE NEW ALBUM 'SUNLESS' ON 13TH SEPTEMBER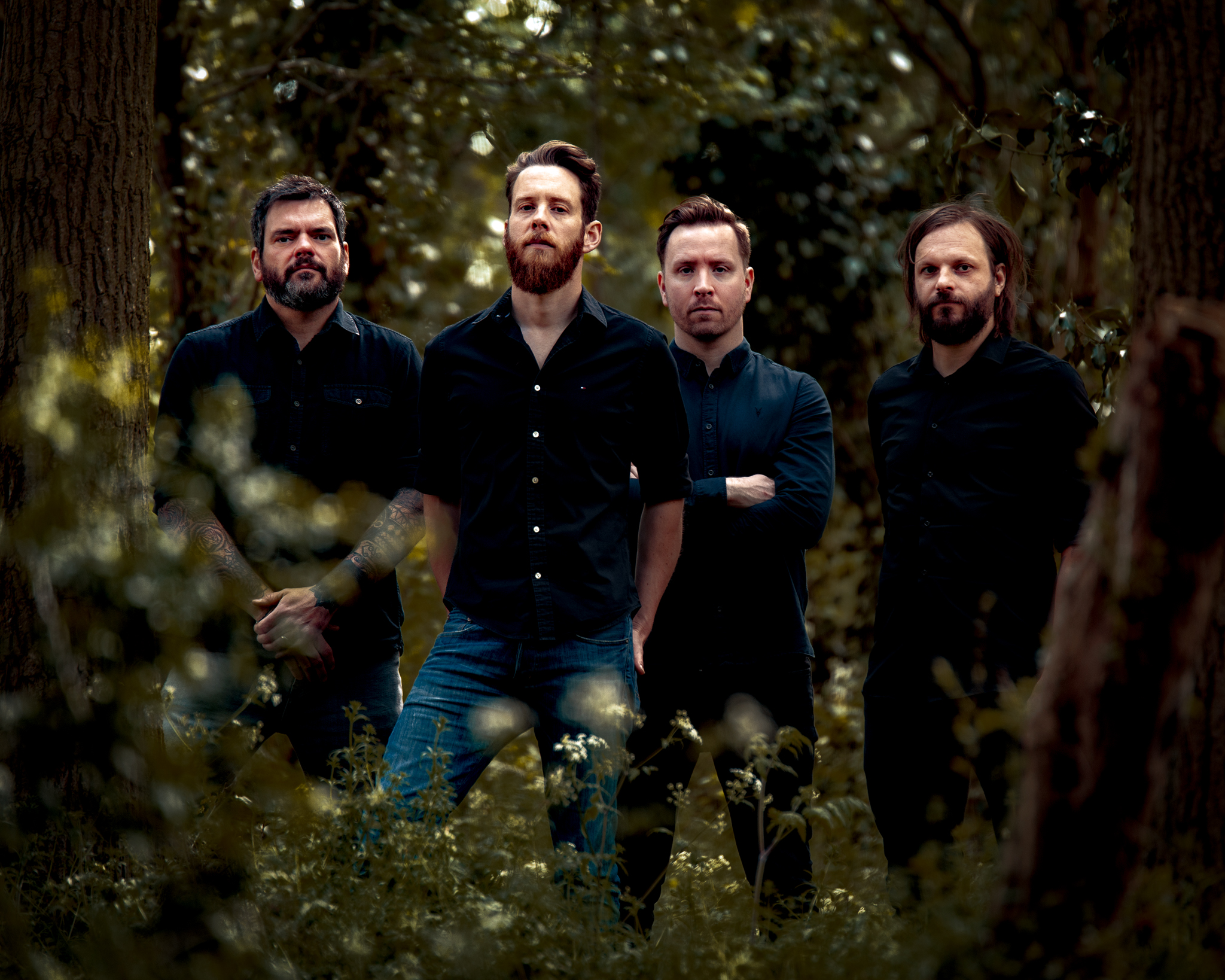 LISTEN TO NEW SINGLE 'OIL BLOOD' NOW
PSOTY (formerly known as Pet Slimmers of the Year) formed through a mutual love of all things big and beautiful. Often cited as "post-metal", this prodigious four-piece transcend any one genre, instead focussing on melody and dynamics, combining multi-layered guitars, hypnotic bass-lines, crushing riffs and groove oriented drum patterns to create a live sound much greater than the sum of its components.
The band started at the end of 2008 in Cambridgeshire after the dissolution of previous musical projects and quickly established their distinctive sound. Releasing their first self-titled EP in 2009 through Lost Children gained the band rave reviews around the online circuit and a healthy underground following. This would lead on to the demand for the second EP, "And The Sky Fell", released in January 2011 also through Lost Children. This recording was extremely well received and along with the inclusion of selected tracks on a handful of compilation albums and years of shows to an ever appreciating audience the band was beginning to gather momentum. 2014 saw the band sign with Candlelight Records for the release of their first full-length album 'Fragments of Uniforms' to critical praise from the heavy music community with Kerrang!, Metal Hammer and Terrorizer all complimenting the albums depth and complexity.
2019 will see PSOTY release their new album 'Sunless' on 13th September once again through Candlelight Records.
With 'Sunless', recorded at Bandit Studios, the band continues to evolve from its post-metal roots with their second full-length studio album. This is a darker and more introspective selection of heavier compositions with crushing riffs and stratospheric melodies. The band describes the album as, 'a much more driven record. It's more direct and aggressive than our previous work. We're excited for people to hear it. It's exactly where we want to be musically.'
New single 'Oil Blood' is the first track to be shared from 'Sunless' with the band commenting, "Incidentally, this was the first track we wrote for this record. We originally demoed this in 2016 and, once we'd got the vocals in place, we felt that this had to be the opening track for the record. Little did we know at the time that it would set the tone for entire album and push us forward in the direction we wanted to go with our sound".
Listen to 'Oil Blood' now – https://psoty.lnk.to/Sunless
Upcoming PSOTY shows:
7th December, Nambucca  – London
"PSOTY have created the sort of flowing, textured and oddly unpretentious journey that you hoped that Palms album would sound like. From the gradually building, oceanic roll of 'Tides' to the irruptive impact of 'Churning of the Sea of Milk' and the cold, graceful repetitiveness of 'Fragments' there's narrative flow at play here" –  Metal Hammer
"The irreplaceable gentleness of Mogwai and the violent swirl of My Bloody Valentine seamlessly matching up with guitars that sound like waves rending rocks apart. 'Fragments of Uniforms' is a powerful work that demands more than idle contemplation: it demands total attention" – Terrorizer
Featuring artwork by Asim Salman 'Sunless' is available to pre-order –  https://psoty.lnk.to/Sunless
https://www.facebook.com/PSOTYband