URNE RELEASE NEW SINGLE, 'THE BURDEN'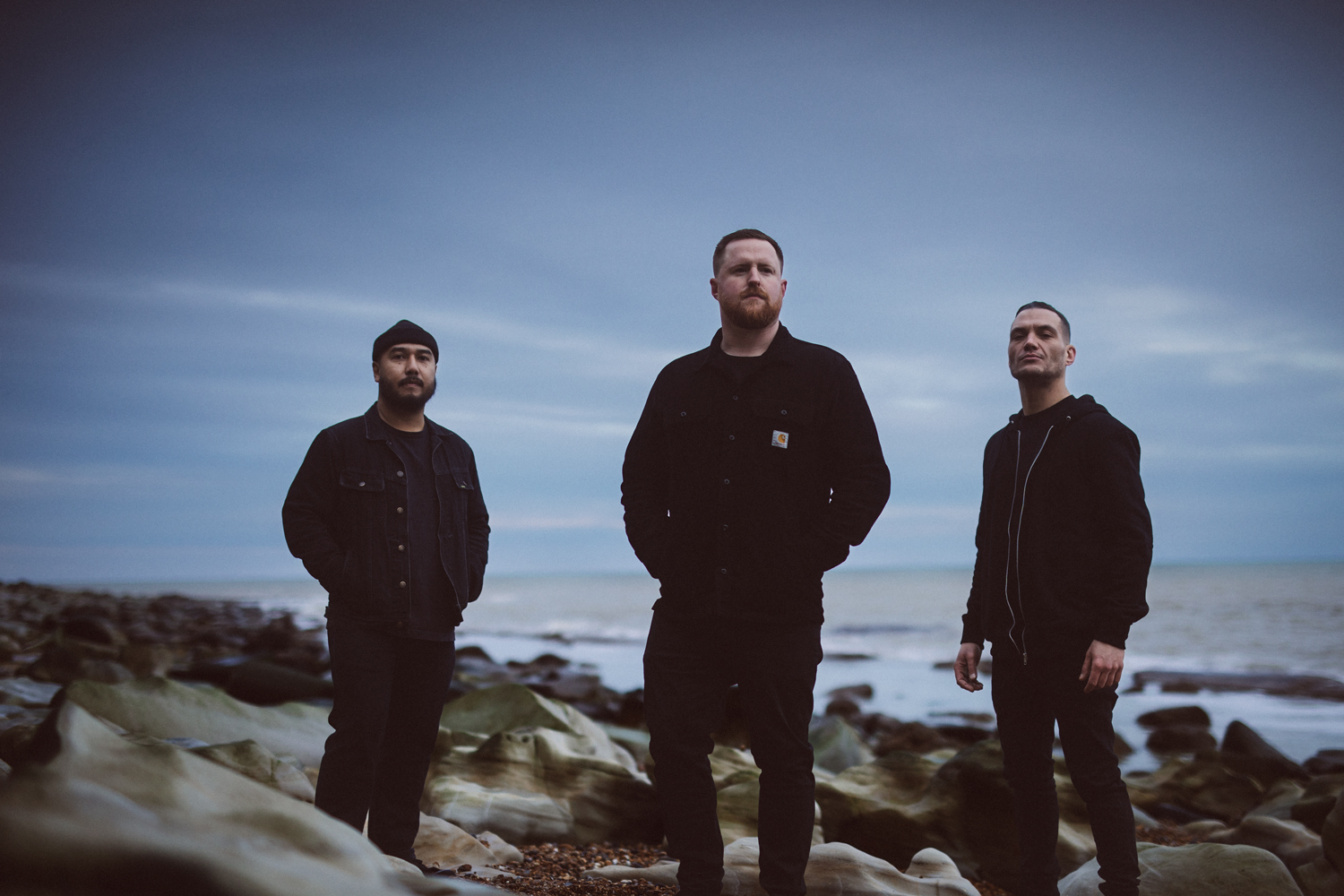 London metal trio, Urne, have today released the second single from their forthcoming album, A Feast On Sorrow. Titled 'The Burden', this new track addresses the struggles placed on frontman, Joe Nally's, family in the face of dementia.
Giving additional insight on the song, guitarist, Angus Neyra, says; "This was one of the final songs written for the album, and as a band we always try to show something new with each single. With this track we aimed for a big sounding arena metal riff, something we hope goes down well live!
Nally had the colouring and visuals in mind for what he wanted, and we managed to make this come alive with the help of Loki Films."
Watch the video for 'The Burden' here: https://youtu.be/Mi1S_ulqe-o
Urne's deeply personal second studio album, A Feast On Sorrow, is due for release on August 11th 2023 via Candlelight Records, A Feast On Sorrow is a stark rumination on the grim inevitabilities of disease, dementia and deterioration in old age.
Pre-order A Feast On Sorrow HERE.
Produced by Joe Duplantier, frontman of modern metal goliaths, Gojira, A Feast On Sorrow was recorded at Duplantier's Silver Cord studio in Brooklyn, New York.
A Feast On Sorrow track-list:
01 The Flood Came Rushing In
02 To Die Twice
03 A Stumble Of Words
04 The Burden
05 Becoming The Ocean
06 A Feast On Sorrow
07 Peace
08 The Long Goodbye/Where Do The Memories Go?
Urne are currently on the road playing major European festivals and appearing as special guests to Gojira across multiple shows; this run of dates will culminate in a mainstage appearance at the UK's Bloodstock festival, taking place at its usual stomping ground of Catton Hall, Derbyshire, August 10th– 13th.
REMAINING URNE SUMMER TOUR DATES 2023
24/06: Basinfire Festival, Spalene Porici, Czech Republic
27/06: Tallin Noblessner Foundry, Estonia*
02/07: Tuska Open Air Festival, Finland
04/08: Metal Days, Velenje, Slovenia
05/08: Vagos Metal Festival, Quinta Do Ega, Portugal
12/08: Bloodstock Festival, Catton Park, Derbyshire, England
*in support of Gojira
Following this, Urne will perform as part of the Copenhell Metal Cruise event, scheduled for October 2023. Tickets and further information can be found HERE. 27 – 29/10: Copenhell Metal Cruise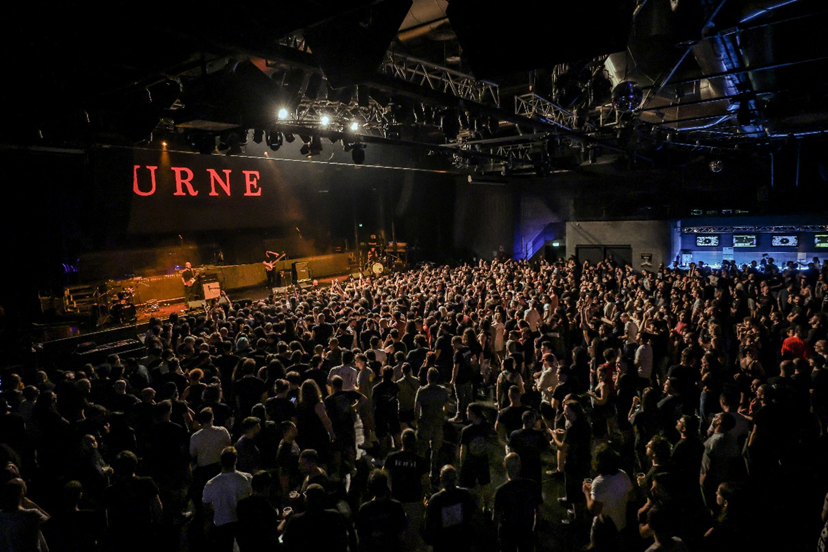 LINE-UP
Angus Neyra – lead guitar
Joe Nally – bass & vocals James Cook – drums
Urne – A Feast Of Sorrow [2023]
There are times in life when it feels like darkness will consume the light. Suffering. Loss. The emptiness that follows. At a distance, we can steel ourselves against the grim inevitabilities of disease, dementia and deterioration in old age, but when more intimately faced with their impact, it becomes easy to imagine some hidden demon gorging on the misery wrought. From such pain was birthed Urne's savage second album A Feast On Sorrow.
"There were a lot of dark times," sighs frontman Joe Nally. "Losing people is a horrible thing; when the reality hits, it shocks. I was full of pent-up emotion – anger, confusion – and I could only seem to release that through aggression. This is much darker. There were quite a few 'fun' elements to our first LP Serpent & Spirit. There aren't many of those here."
Alongside mercurial guitarist Angus Neyra and newly-recruited master drummer James Cook, the mission was to create something definitive. Unexpectedly, they'd be assisted in that by Gojira frontman Joe Duplantier – already a vocal fan of the band – who invited the Londoners to record at his Silver Cord studio in Brooklyn, New York and came onboard to produce. From blistering opener The Flood Came Rushing In and the brutalist introspection.