WATCH IHSAHN PERFORM IN A DISUSED DAM AS PART OF THE MASTERFULLY CURATED MOTSTRøMS EVENT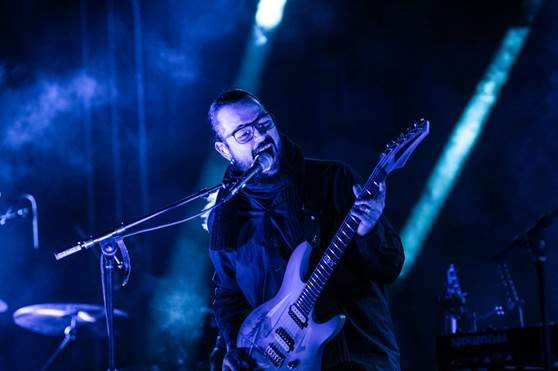 IHSAHN RELEASES LIVE VIDEO OF 'UNTIL I TOO DISSOLVE' FROM AN EXTREMELY SPECIAL OPEN-AIR PERFORMANCE

WATCH IHSAHN PERFORM IN A DISUSED DAM AS PART OF THE MASTERFULLY CURATED MOTSTRøMS EVENT LAST YEAR
Ihsahn live @ Motstrøms. Photo credit: Haakon Hoseth.
Taken from the spectacular and intense Motstrøms event, – curated by husband & wife duo, Heidi S.Tveitan [Starofash]and Vegard S. Tveitan[Ihsahn, Emperor] and featuring interwoven performances from Ihashn, Emperor, Leprous, Starofash, Knut Buen and world-renowned author, Hans Herbjornsrud – Ihsahn has released a video documenting his live performance of 'Until I Too Dissolve', which features on the Candlelight Records released album, Arktis.
Ranging from the most extreme edges of black metal, to the mellow soundscapes of visual arts and poetry, Motstrøms beautifully combined all these elements for a spectacular show at Myrens Dam, in the heart of Telemark, Norway.
Check the video out here: https://www.youtube.com/watch?v=3u5R4DTVEhk
Ihashn's current album, Àmr, is out now and available HERE.
facebook.com/ihsahnmusic
instagram.com/ihsahnofficial
twitter.com/ihsahn_official